| | | | | | | |
| --- | --- | --- | --- | --- | --- | --- |
| | | | | | |   |
| Overview | – | Butterflies | – | Decoration | – | Flowers |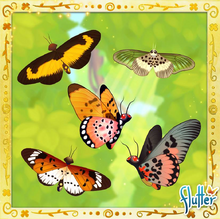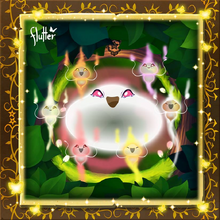 The Acraea set of butterflies was only available during a limited-time Wisp Event, from 27th February – 17th March 2014 by normal breeding.
As the event is over now its butterflies can only be bought through the Special Visitor for

or – if you have at least one individual of one of the butterflies – by laying eggs for flutterbucks or using the Special Ability to lay an egg for free.

Attraction Flowers
for the Acraea set were obtained by capturing wisps from a
Wisp Mother
,
with a Pink-eyed Mother giving White, Yellow, Brown, Red, Orange and Pink Wisps.

For perfecting the Acraea set within the time limit, a third and animated Decoration was rewarded.