| | | | | | | |
| --- | --- | --- | --- | --- | --- | --- |
| | | | | | |   |
| Overview | – | Butterflies | – | Decoration | – | Flowers |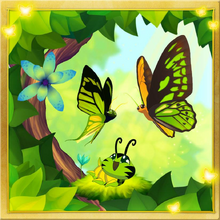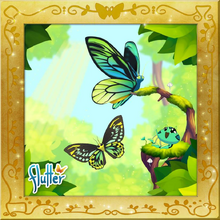 The Birdwing set of butterflies was only available during a limited-time Set-Flower Event, from 16th – 27th January 2014 by normal breeding.
As the event is over now its butterflies can only be bought through the Special Visitor for

or – if you have at least one individual of one of the butterflies – by laying eggs for flutterbucks or using the Special Ability to lay an egg for free.
Birdwing flowers can be found around your forest, be obtained by feeding the Frog and be purchased from the Shop.

For perfecting the Birdwing set within the time limit, a third and animated Decoration was rewarded.
Notes

The Birdwing set's butterfly order got changed July 2014. Previously the order was # 99, # 100, # 101 and # 102, which made more sense.
Ad blocker interference detected!
Wikia is a free-to-use site that makes money from advertising. We have a modified experience for viewers using ad blockers

Wikia is not accessible if you've made further modifications. Remove the custom ad blocker rule(s) and the page will load as expected.