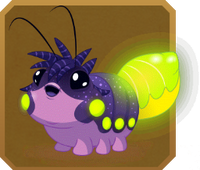 All time low on
Flutterbucks
? Want a new creature around at the forest? Maybe then you want to spend some real money to hire Doug the Glowbug!
There are four different kind of Glowbugs you can hire:
After hiring a Glowbug, it will sit at a Grow Spot and give you the first amount of Flutterbucks. It can be stored like a butterfly by using the Inventory – don't worry, the counter counts on if stored! To collect your bucks, bring it back to the forest.
Ad blocker interference detected!
Wikia is a free-to-use site that makes money from advertising. We have a modified experience for viewers using ad blockers

Wikia is not accessible if you've made further modifications. Remove the custom ad blocker rule(s) and the page will load as expected.