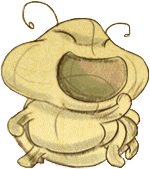 On the
Flutterpedia
Set pages, you might have already discovered some sketches. They are placed to fill empty space and make it more attractive. In total it became partly really cute things. They appear random by amount of place left.
Ad blocker interference detected!
Wikia is a free-to-use site that makes money from advertising. We have a modified experience for viewers using ad blockers

Wikia is not accessible if you've made further modifications. Remove the custom ad blocker rule(s) and the page will load as expected.