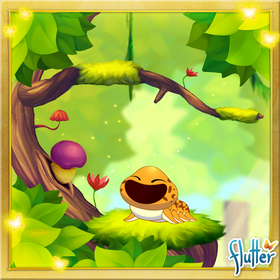 You Forest is giving all your butterflies and other
Creatures
a home. To make more room for more butterflies, you have to
expand
your forest.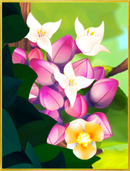 Here you'll find your
Incubator
, your
Strawberry Poison Dart Frog
, your
Madagascar Pygmy Kingfisher
, your
Florida Tree Snail
and during
Wisp Events
also the
Wisp Mother
. They all have their unique fixed spots. Further there are six
Pollen Flower
spots and a bunch on grow spots. With the pollen flower and grow spots you will also unlock
decoration
spots.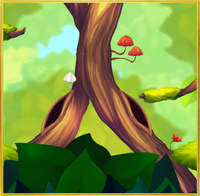 Last but not least all around the forest
Dandelions
,
Floating Petals
,
Leaf Bugs
,
Bark Bugs
and
Attraction Flowers
will spawn!
The Incubator is located almost at the center. The Frog can be found after reaching a Flutterpedia Score of

400. With a treats and delicacies spot next left to it, the Kingfisher is unlocked after reaching a Flutterpedia Score of

650 and sits above the incubator. Underneath the incubator the Snail's spot is located. The Wisp Mother's spot is located right to the incubator, but only during Wisp Events.
Special Decorations
On some occasions the forest get a specific themed decoration!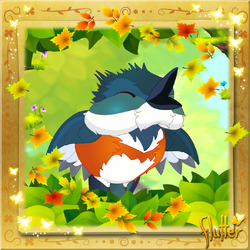 Ad blocker interference detected!
Wikia is a free-to-use site that makes money from advertising. We have a modified experience for viewers using ad blockers

Wikia is not accessible if you've made further modifications. Remove the custom ad blocker rule(s) and the page will load as expected.