| | | | | | | |
| --- | --- | --- | --- | --- | --- | --- |
| | | | | | |   |
| Overview | – | Butterflies | – | Decoration | – | Flowers |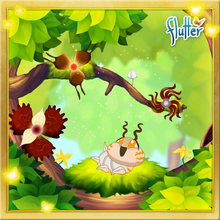 The Papalotl set of butterflies was only available during a limited-time Flower per Butterfly Event, from 12th January 2016 –25th January 2016 by normal breeding.
As the event is over now its butterflies can only be bought through the Special Visitor for

or – if you have at least one individual of one of the butterflies – by laying eggs for flutterbucks or using the Special Ability to lay an egg for free.
Papalotl flowers can be found around your forest, be obtained by feeding the Frog and be purchased from the Shop.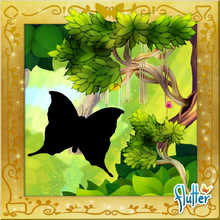 For perfecting the Papalotl set within the time limit, the rarest butterfly, the
Sunset Daggerwing
received an
Alternate Form
and a decreased recharging time of its
Special Ability
to Hurry a Caterpillar every 12 hours to 8 hours.
Notes
Despite the Sunset Daggerwing's rarity is epic, its Attraction Flowers had the values of a legendary one.