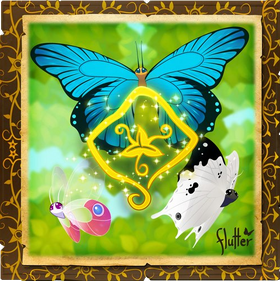 Each butterfly has its specific rarity, which influences its earning rates, selling value, incubation time and costs to lay an egg. There are five options:
Common

,
Uncommon
,
Rare

,
Epic

and
Legendary

. Not every rarity is part of every set, but it may happen that a rarity is represented more than once. Using an
Attraction Flower
of a specific rarity will lure a matching butterfly to the incubator (as long as it's not an event butterfly).
There are currently 61 common, 56 uncommon, 62 rare, 58 epic and 30 legendary butterflies in the game. A list of all butterflies of a specific rarity can be found at the category pages: Common, Uncommon, Rare, Epic and Legendary.
Ad blocker interference detected!
Wikia is a free-to-use site that makes money from advertising. We have a modified experience for viewers using ad blockers

Wikia is not accessible if you've made further modifications. Remove the custom ad blocker rule(s) and the page will load as expected.