| | | | | | | |
| --- | --- | --- | --- | --- | --- | --- |
| | | | | | |   |
| Overview | – | Butterflies | – | Decoration | – | Flowers |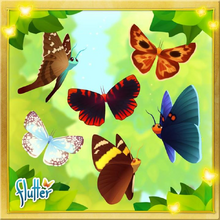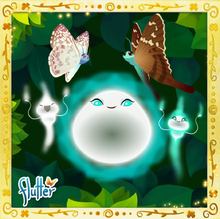 The Skipper set of butterflies was only available during a limited-time Wisp Event, from 7th – 26th August 2014 by normal breeding.
As the event is over now its butterflies can only be bought through the Special Visitor for

or – if you have at least one individual of one of the butterflies – by laying eggs for flutterbucks or using the Special Ability to lay an egg for free.

Attraction Flowers
for the Skipper set were obtained by capturing wisps from a
Wisp Mother
,
with a Cyan-eyed Mother giving White, Cyan, Indigo, Fluorescent Yellow, Orange and Red Wisps.

For perfecting the Skipper set within the time limit, a third and animated Decoration was rewarded.
Notes
The order of release was switched during the event, so the Matho Skipper became available before the Sachem Skipper did. This was reflected at the Flutterpedia entry, but was reverted to order by number after the event ended.