| | | | | | | |
| --- | --- | --- | --- | --- | --- | --- |
| | | | | | |   |
| Overview | – | Butterflies | – | Decoration | – | Flowers |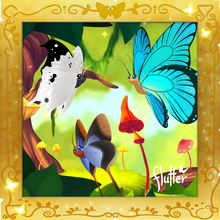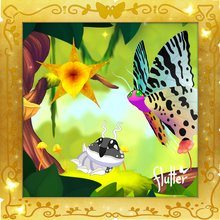 The Uzuri set of butterflies is unlocked once a player reaches a Flutterpedia Score of

4,550.
Uzuri flowers can be found around your forest, be obtained by completing missions, by feeding the Frog and the Bee Fly and be purchased from the Shop.
Notes
The Uzuri set butterflies received Special Abilities instead of +5% Honeydew to butterflies of their set on 14th June 2013.
With the change of the attraction flower inventory (Update V 2.50) it's no longer possible to upgrade flowers with , instead any size can be bought directly from the attraction flower inventory.